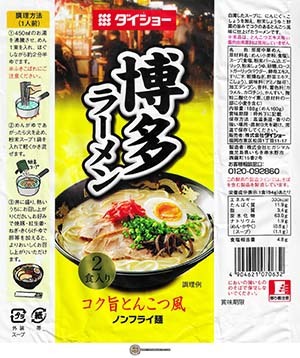 Detail of the packaging (
click to enlarge
). Mentions being meat free but check for yourself. To prepare, add a bundle of noodles to 450ml boiling water and cook 2 1/2 minutes. Add in sachet contents. Finally, stir and enjoy!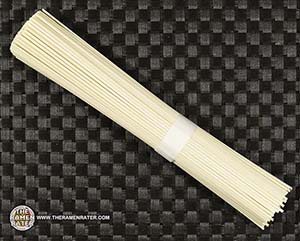 One of the two noodle bundles.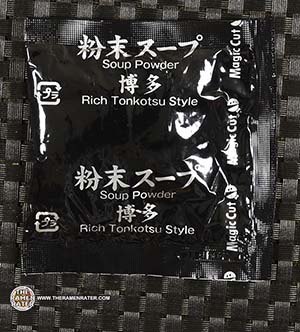 One of the two dry sachets of soup base.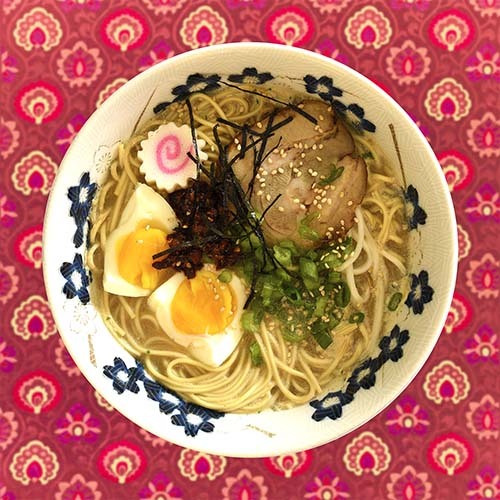 Added Salad Cosmo organic mung bean sprouts, egg, spring onion, kizami nori, chashu, narutomaki, Lao Gan Ma Spicy Chili Crisp, and sesame seed. Noodles had a sturdy chew to them. Pretty standard kind of instant straight noodles here. The broth was very tasty - seemed lacking in thickness though. Noodles and broth played well together. Hard not to eat it all. 4.0 out of 5.0 stars. JAN bar code 4904621070632.
Product of Japan.