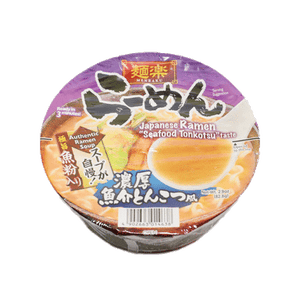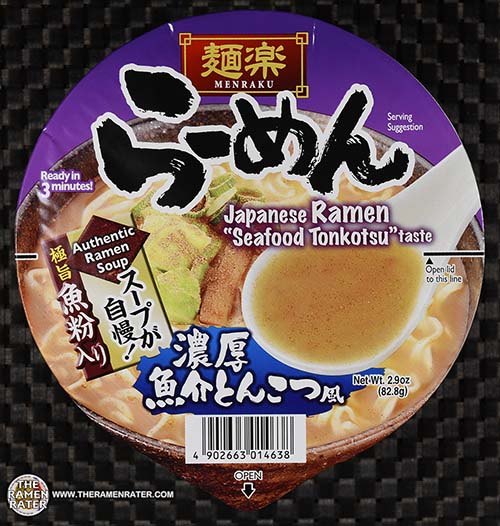 Menraku Japanese Ramen "Seafood Tonkotsu" Taste - United States


Detail of the side panels (
click to enlarge
). Contains fish. To prepare, fill to line with boiling water and add sachet contents. Cover for 3 minutes. Finally, stir and enjoy!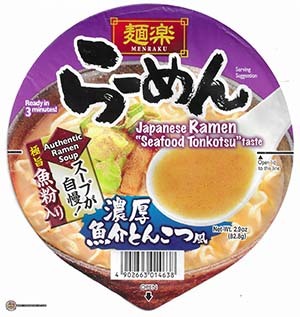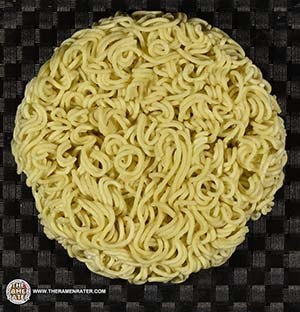 The noodle block.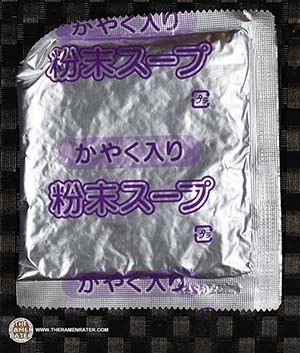 A dry sachet of soup base.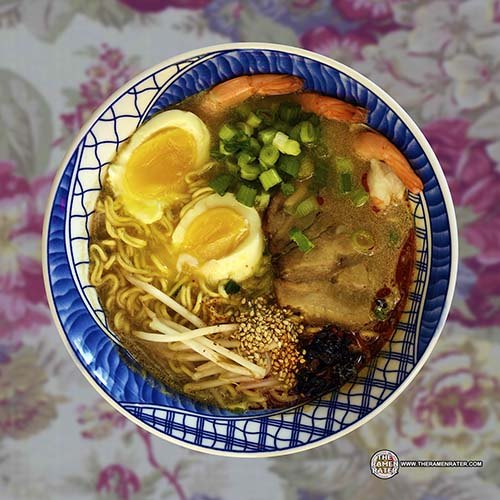 Finished (
click to enlarge
). Added sesame seed, spring onion, Salad Cosmo mung bean sprouts, chashu, habanero shichimi, egg, and Lao Gan Ma spicy chilli crisp. Noodles hydrated just perfectly in 3 minutes. No signs of sponginess here. The broth was a salty, creamy seafood kind of this. It was pretty good. 4.25 out of 5.0 stars.  EAN bar code 4902663014638.
Watch me cook on Instant Noodle Recipe Time!