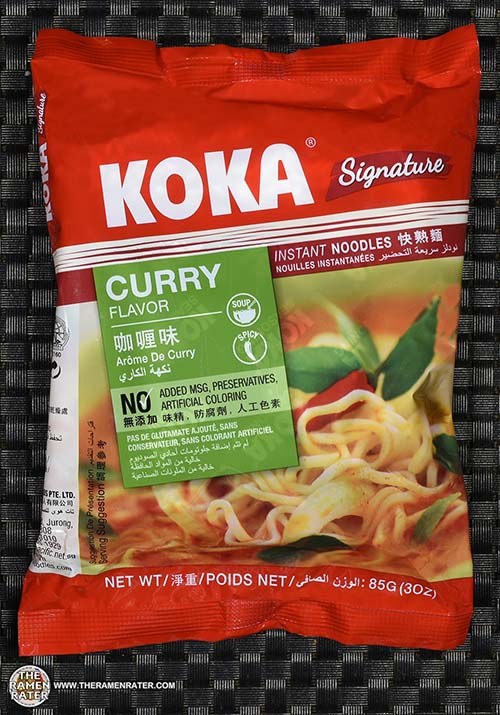 KOKA Signature Curry Flavor Instant Noodles - Singapore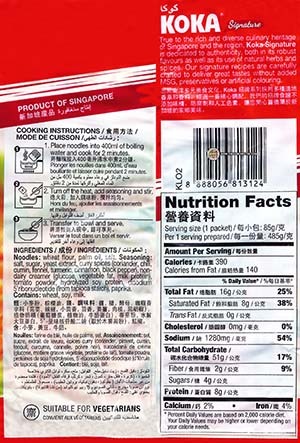 Here's the back of the package (
click to enlarge
). Says 'suitable for vegetarians.' To prepare, add noodle block to 400ml boiling water and cook for 32 minutes. Add in sachet contents. Finally, stir and enjoy!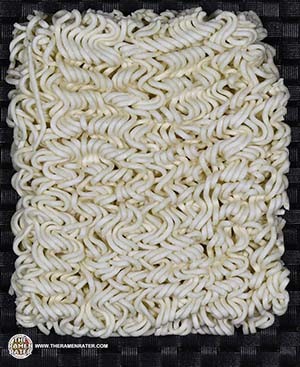 The noodle block.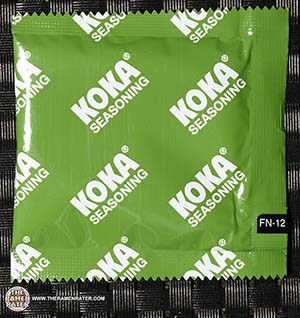 The lone sachet.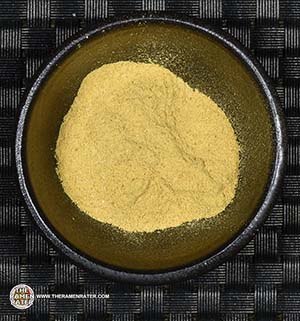 A light powder with a curry scent.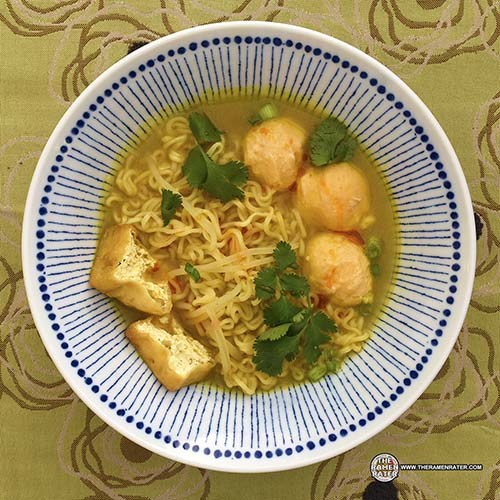 Finished (
click to enlarge
). Added Dodo shrimp fishball, Salad Cosmo mung bean sprouts, tau pok, chilli oil and coriander. The noodles have a standard gauge with a slightly heartier chew. The broth has a nicer curry flavor with a slight spiciness to it. It also seems just a little sweet. 3.5 out of 5.0 stars.  EAN bar code 8888056813124.