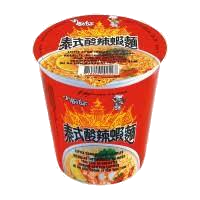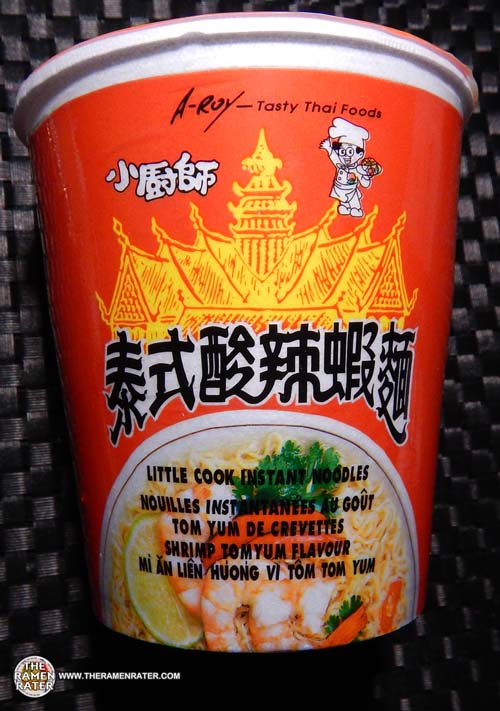 Something I found at the local HMart a few weeks ago. I went out with my wife this week for tom yum at a local restaurant - good stuff! Some rice on the side to mix in - really tasty! Tom yum has a strong lemongrass and spicy flavor to it which is really great - let's check this one by Little Cook out!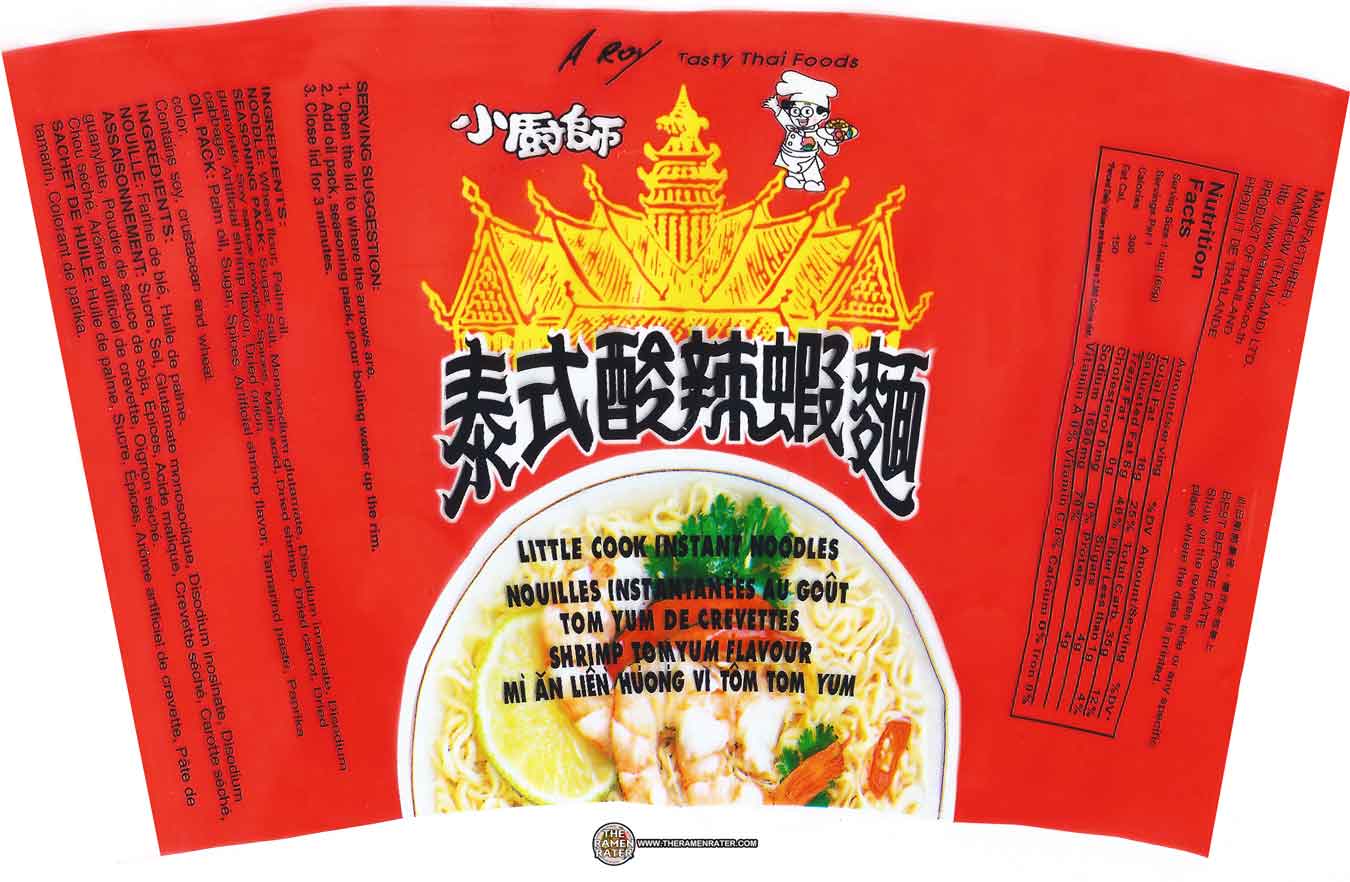 Here's detail of the side panels (click image to enlarge). Looks to be meat free but check for yourself. To prepare, add in sachet contents and boiling water to fill line. Let steep for 3 minutes covered. Stir and enjoy!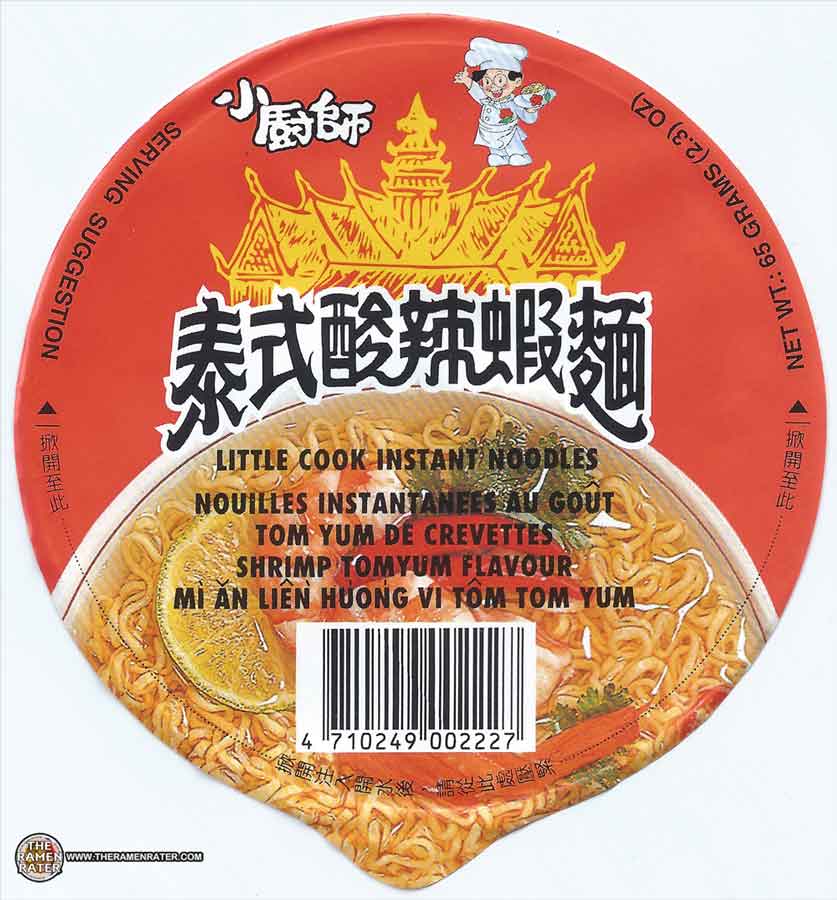 Detail of the lid (click image to enlarge).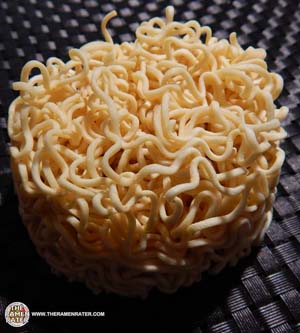 The noodle block.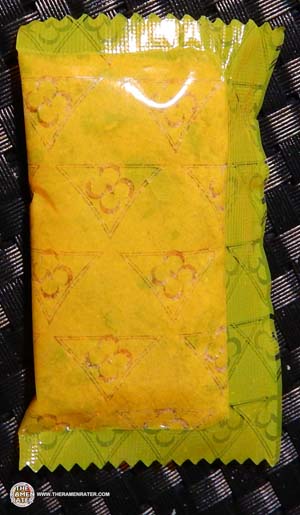 Dry soup base sachet.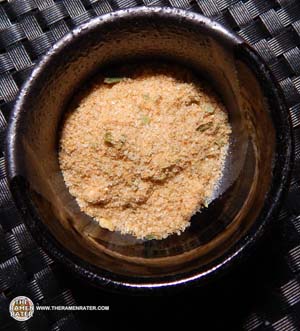 Quite a bit of powder.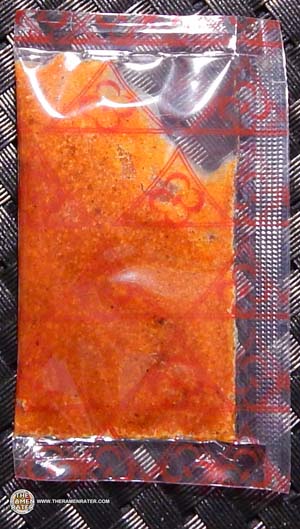 A paste sachet.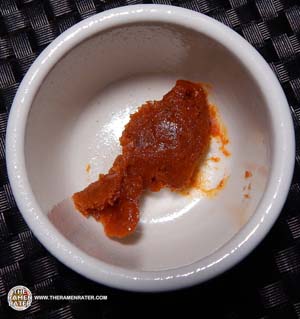 Has a good lemongrass and chilli scent.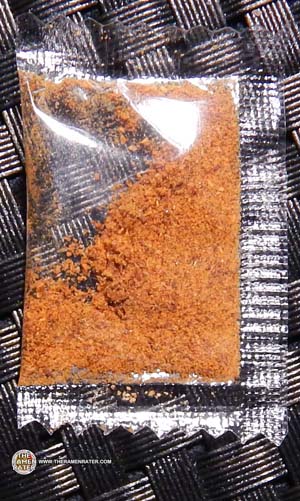 A chilli powder sachet.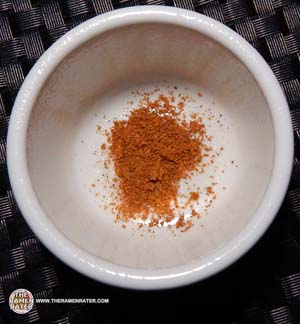 A nice bit of chilli powder.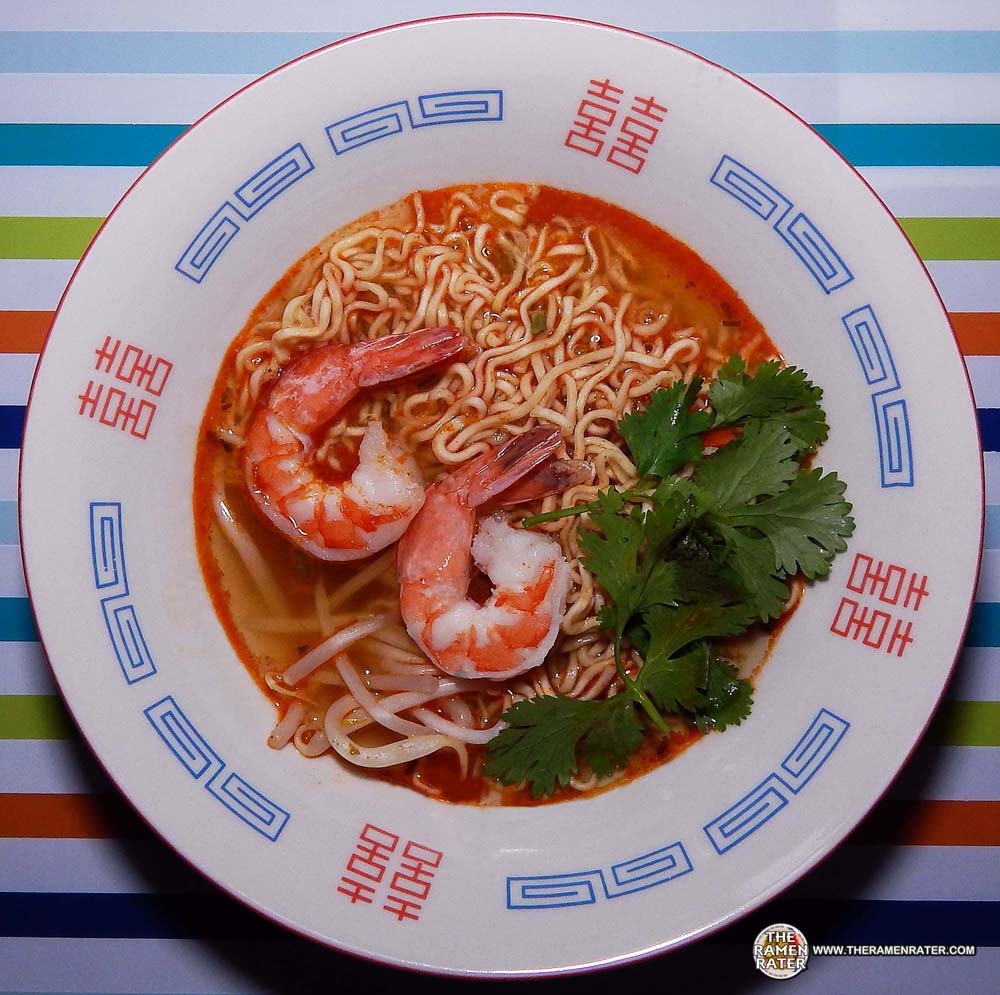 Finished (click image to enlarge). Added mung bean sprouts, shrimp and coriander. The noodles were thin as you would expect in most cups with a bit of a crumble to them. The broth was extremely good - everything was there - heat, lemongrass and a good flavor. 4.25 out of 5.0 stars. EAN bar code 4710249002227.