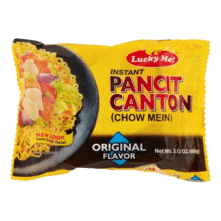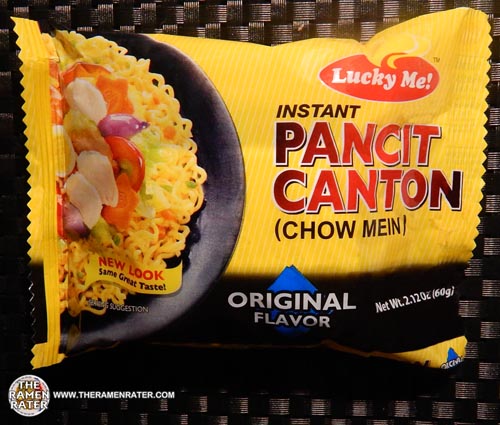 Pancit Canton is a Filipino favorite whose roots began in China. It is also very much like Mi Goreng, an Indonesian dish. Basically, noodles and cooked, drained, and then combined with a dry powder and oil and sauce combination to create a tasty broth-free dish. These Lucky Me! Pancit Canton come in a variety of flavors, this being their original flavor. I'll be reviewing more of these during Meet The Manufacturer as well, since it's such a prominent product of theirs. Let's check out Lucky Me! original Pancit Canton.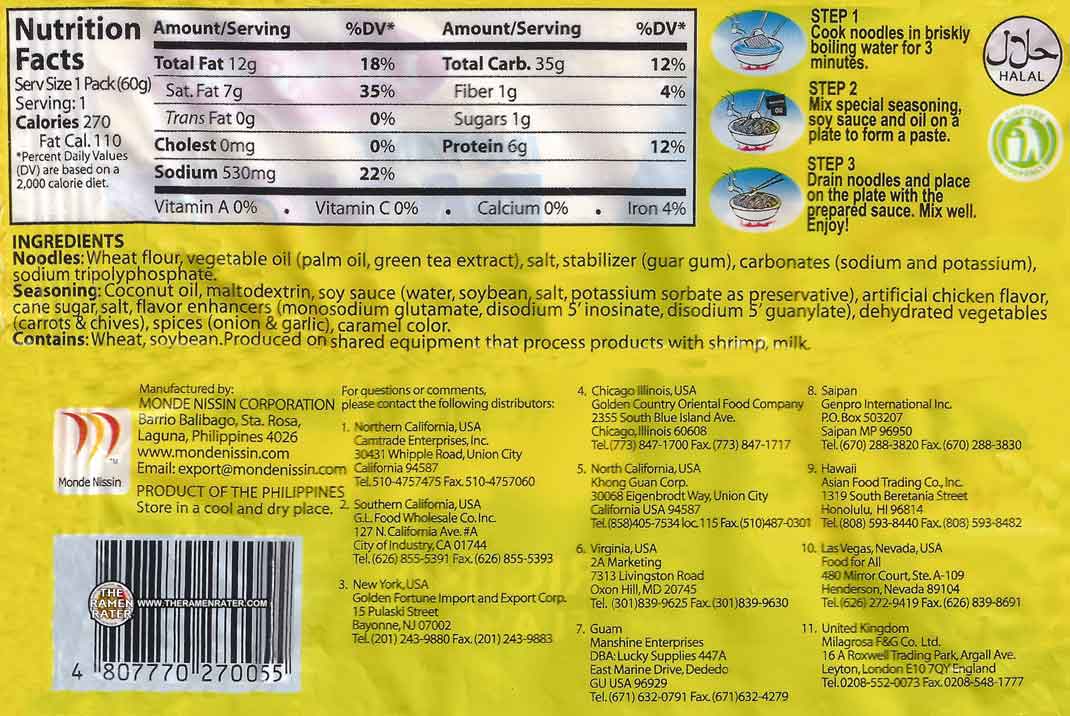 Here's the back of the package (click image to enlarge). Looks to be meat free but check for yourself. To prepare, add noodle block to boiling water and cook for 3 minutes. Drain. Add sachet contents to a bowl and combine to form a paste. Add in noodles and stir. Enjoy!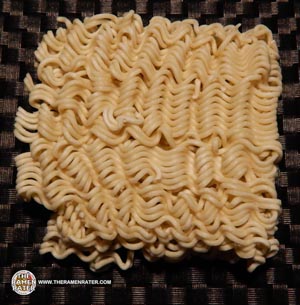 The noodle block.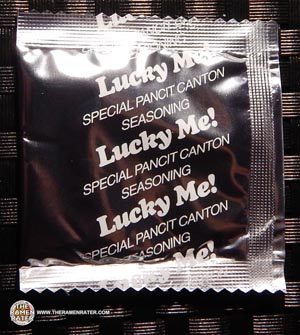 Powder base sachet.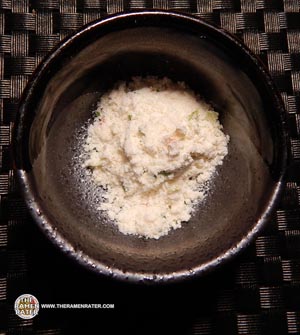 A light powder.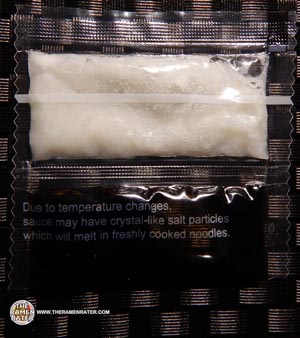 A dual sachet of seasoned oil and sauce.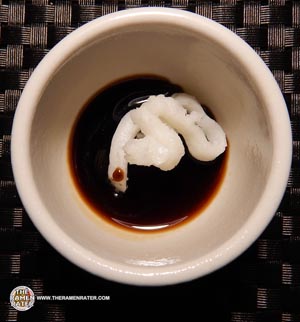 Often as you see here, the seasoned oil is hard or more solid. This isn't a problem - just has to do with temperature.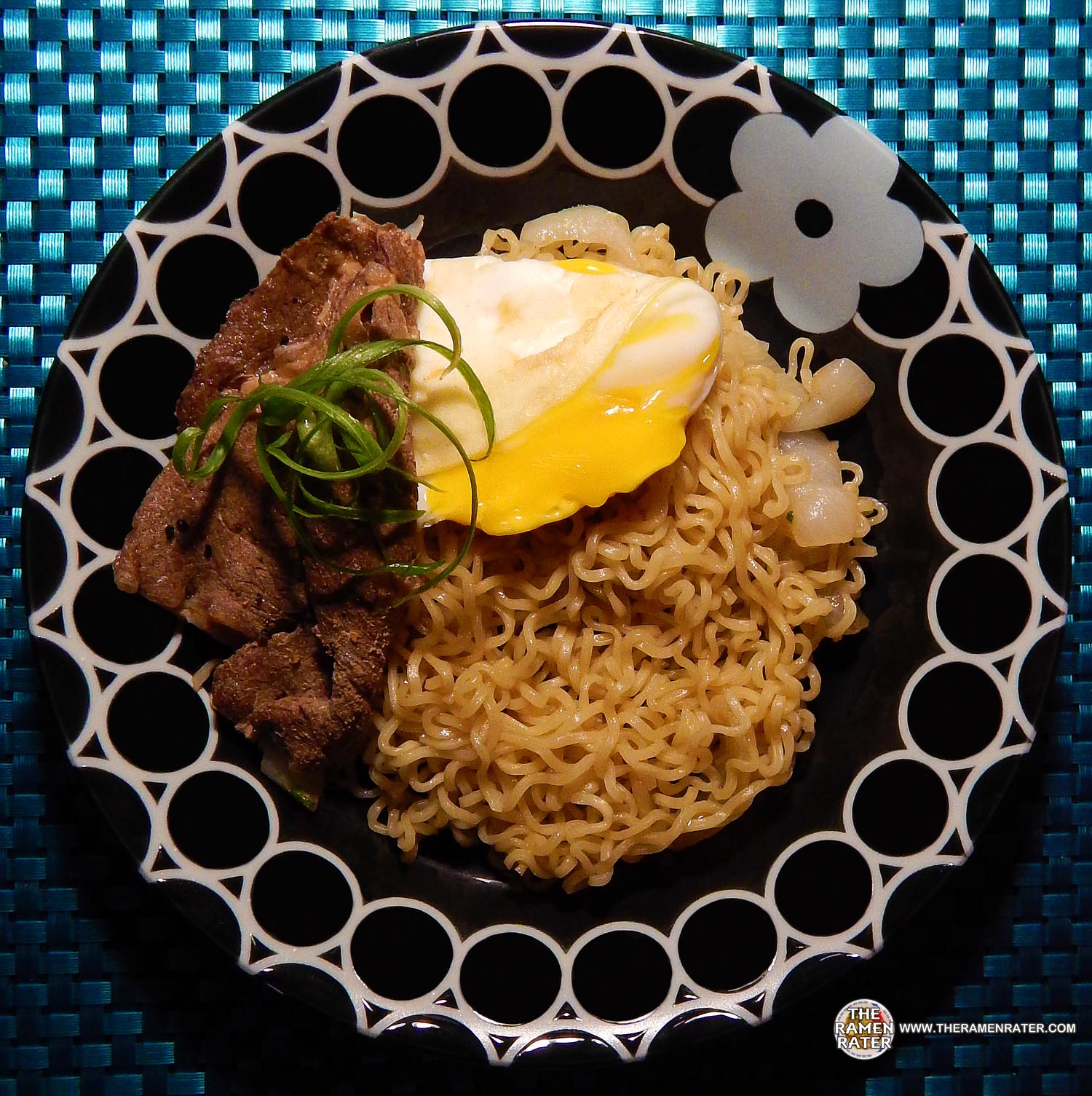 Finished (click image to enlarge). Added sweet onion, thin sliced beef with Jane's Krazy Mixed Up Pepper, fried egg and sliced green onion. The noodles have a great gauge and chew. The flavor is like a salty and garlic kind of thing which is really quite enjoyable. The dry component seems to give it an almost chicken kind of sense whereas the oil and sauce lend to it an oiliness and more garlic flavor which round things out. As I've said before, this is much like Mi Goreng and is very good! 4.25 out of 5.0 stars. EAN bar code 4807770270055.