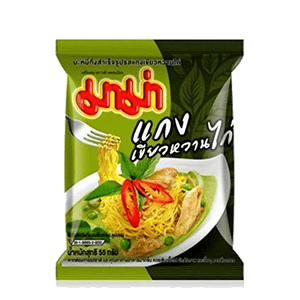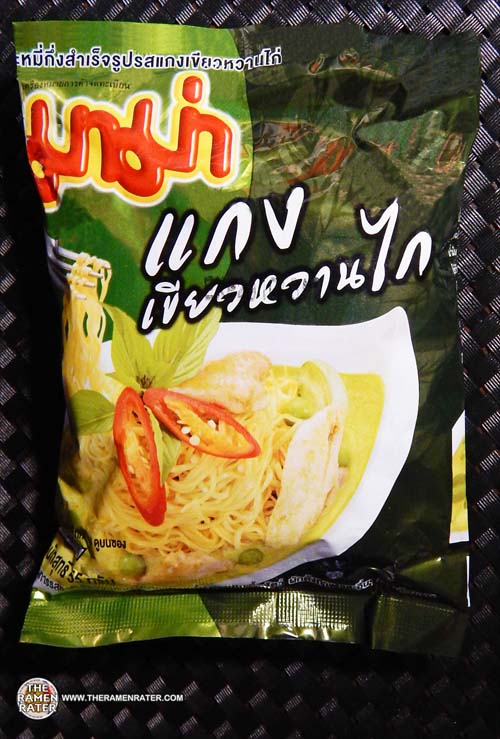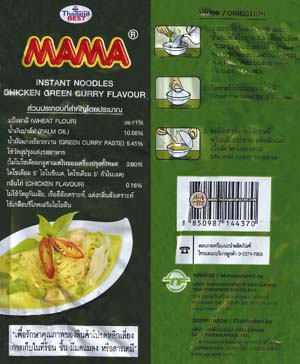 Here's the back of the package (
click to enlarge
). Looks to be meat free but check for yourself. To prepare, add noodles and seasoning sachet contents to a bowl. Add 300ml boiling water and cover for 3 minutes. stir and enjoy!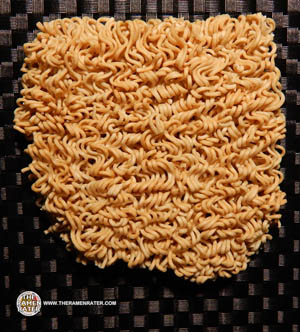 The noodle block.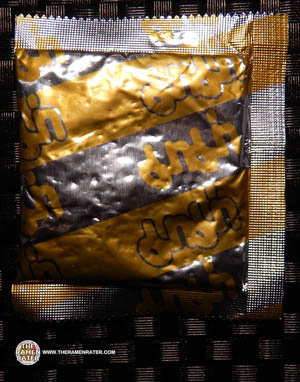 The powder soup baser.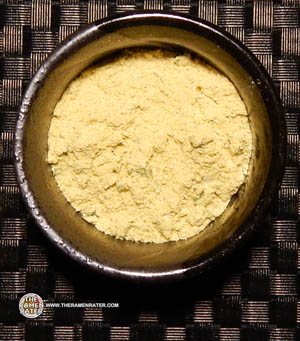 A lot of light powder with flecks.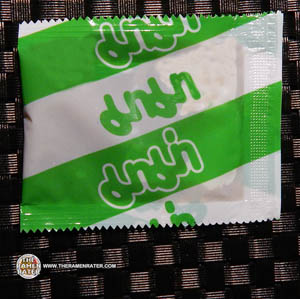 The green curry liquid.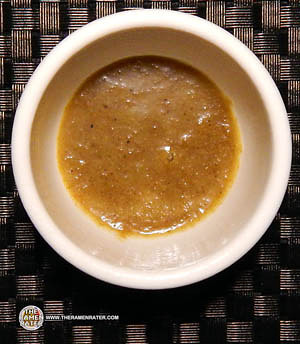 Now that smells really great!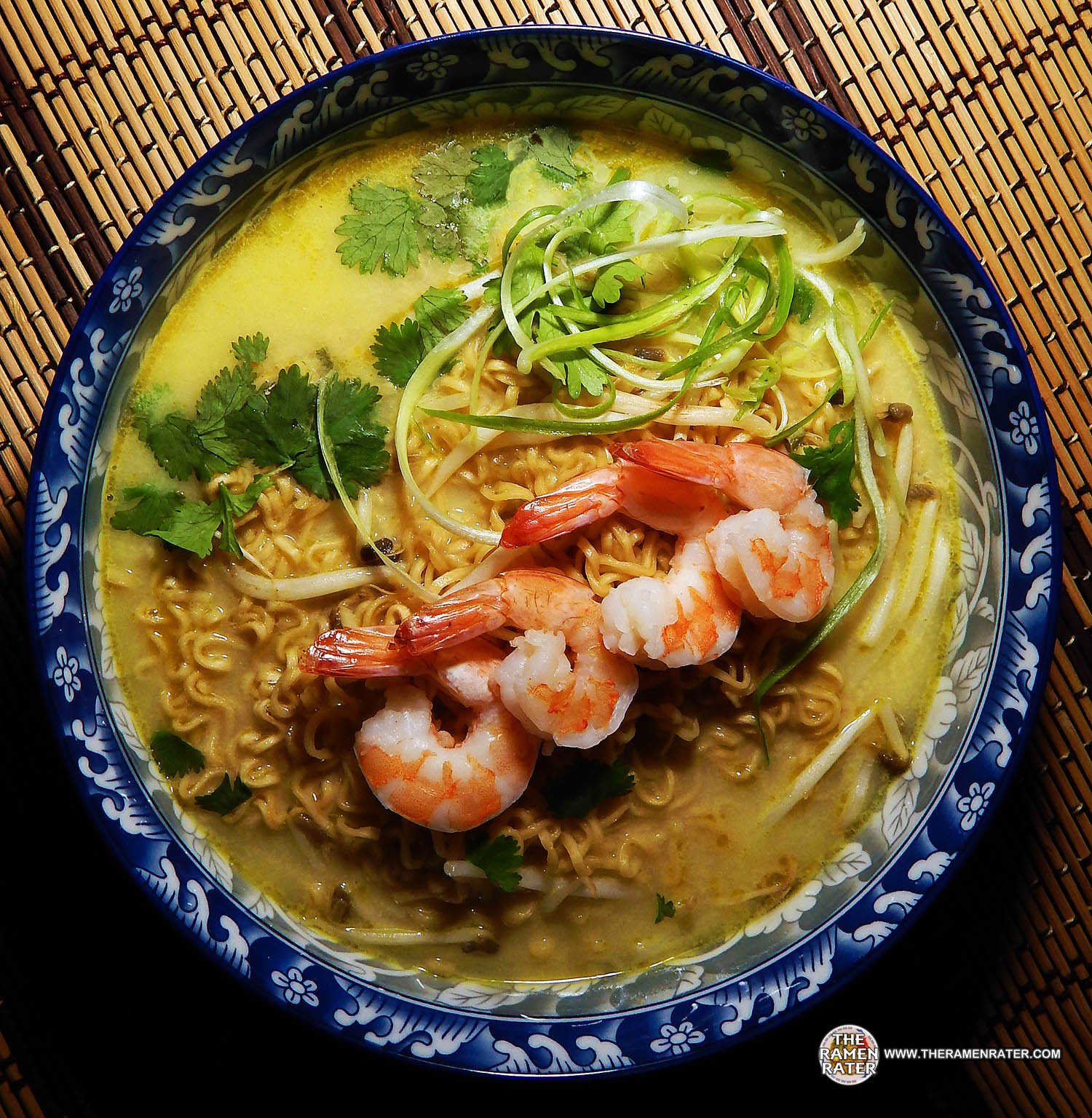 Finished (click image to enlarge). Added shrimp, green nira, mung bean sprouts and coriander. The noodles are thin and plentiful with a good texture and chewiness. The broth has a really nice heat to it and more than I expected. The flavor is a very nice green curry. Excellent! 5.0 out of 5.0 stars.EAN bar code 8850987145049.