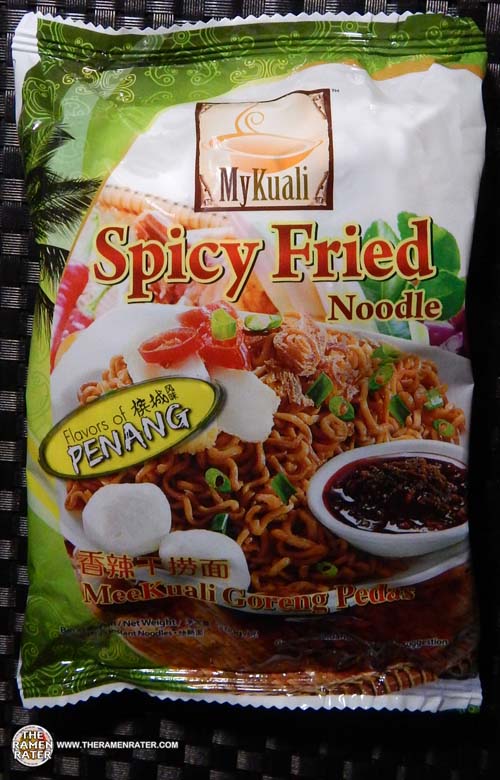 So every product MyKuali has come up with so far had made it into the big annual Top Ten Instant Noodles Of All Time list. It's pretty mind-blowing; their products are so good, diverse and high quality. Well, today I'm going to check out a new one - a mee goreng offering.
During our tri
p, I got to try some local hawker mee goreng last October in Penang.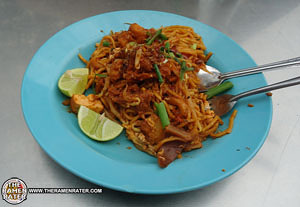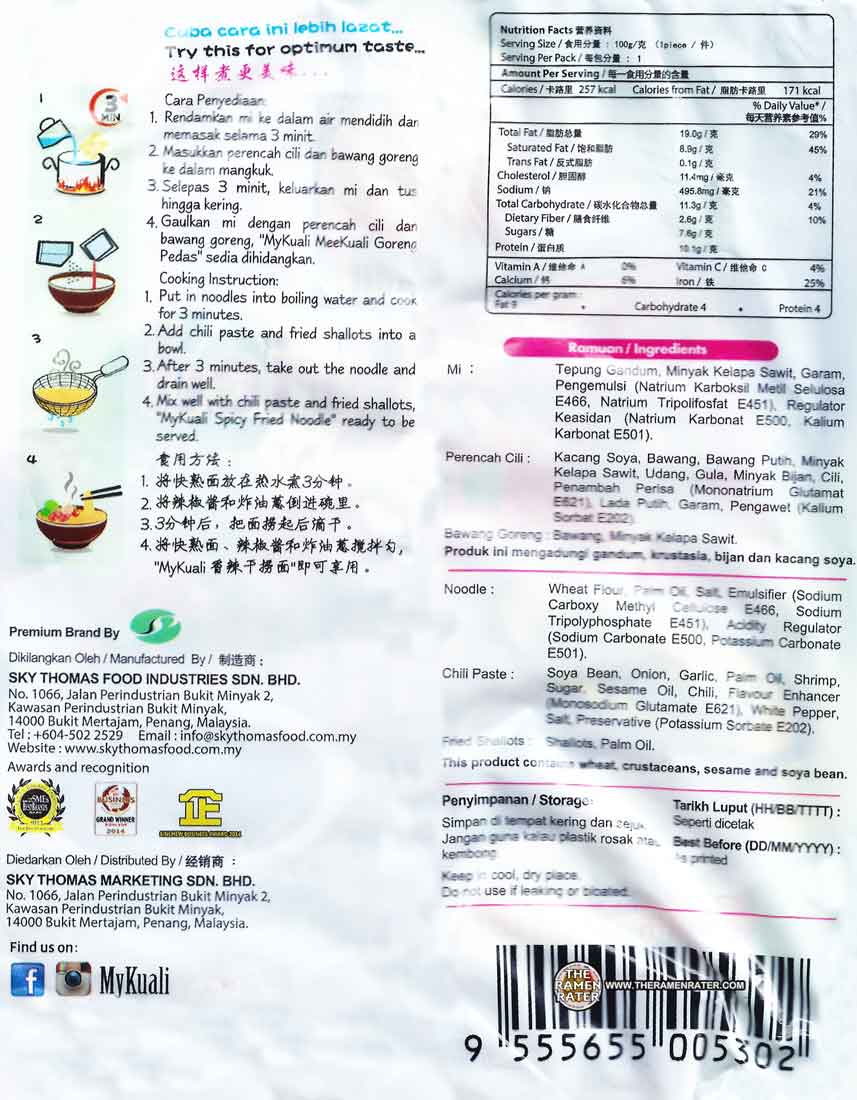 The back of the package (click image to enlarge). Contains shrimp. To prepare, boil the noodle block for 3 minutes and drain. While the noodles boil, add contents of paste and garnish sachets in a bowl. Add drained noodles to the bowl and combine. Enjoy!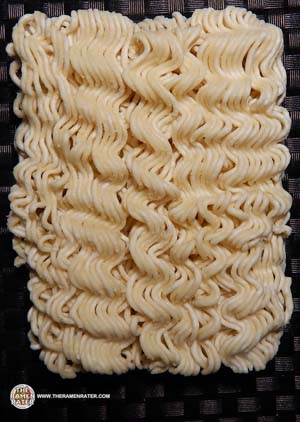 The noodle block.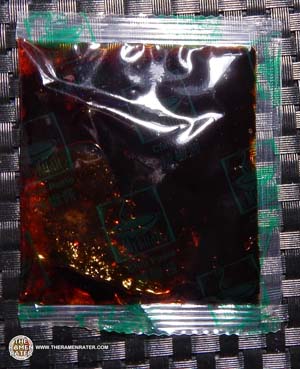 The paste sachet.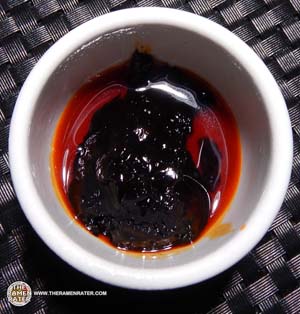 Has a sweet and shrimp scent.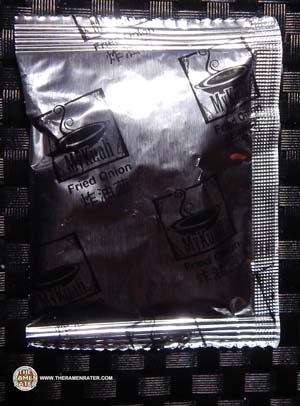 The garnish sachet.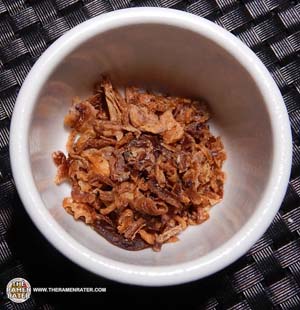 These are the same fried onion as you would find in MyKuali's Hokkien Mee. Of all the reviews of mee goreng I've tried, most come with fried onions, but these are the absolute best.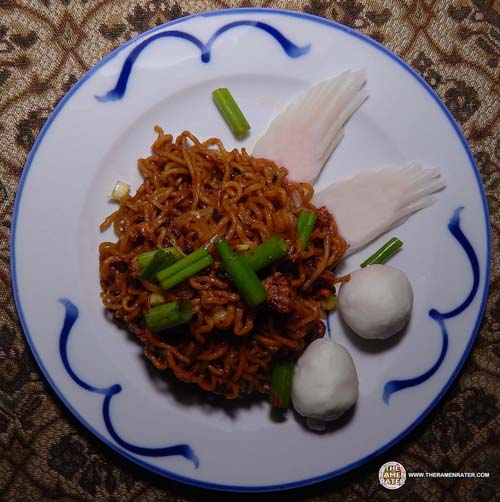 Finished. Added Dodo fish balls, fishcake, spring onion and Salad Cosmo mung bean sprouts. As always, the noodles came out very well - nice chewiness and texture. The flavor is a strong shrimp hit with a little bit of spiciness. The paste coats everything very well. The fried onion is just perfect - love the stuff. 4.0 out of 5.0 stars.  EAN bar code 9555655005302.
Product of Malaysia.