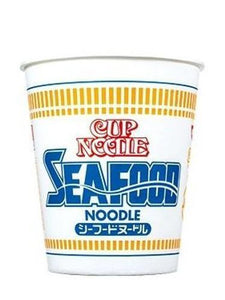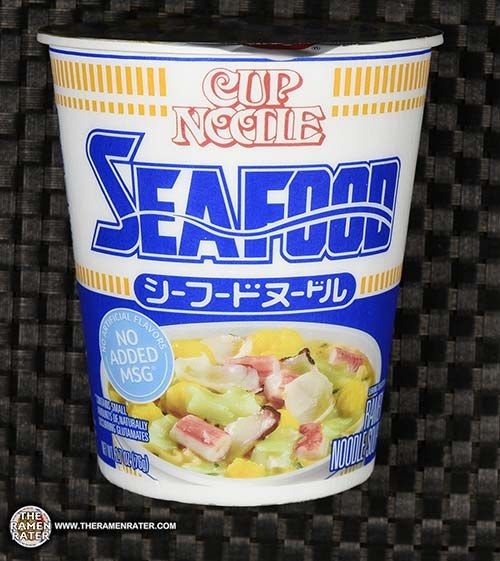 Well this is very nice to see. This is a popular variety in Japan. Cup Noodle Seafood has been around for some time. Well, Nissin USA has brought it here to the United States in a microwave form with no added MSG and no artificial flavors. Here's a little tidbit from Wikipedia about Cup Noodle -
In 1970, Nissin formed the subsidiary Nissin Foods (USA) Co. Inc, to sell instant noodles in the United States. Nissin recognized that the bowls traditionally used to package instant noodles in Asia were not common in the U.S, so they used the paper cup designed by Ron R. Matteson. In 1971, they introduced instant ramen packaged in a foam cup. The three original Cup O' Noodles flavors in the US were beef, chicken and shrimp. Pork flavor was added in 1976. In 1978, Nissin Foods offered more new varieties of Top Ramen and Cup O' Noodles. The product was known as Cup O' Noodles in the United States until 1993.
Alright - let's crack open the top of this one and see what's inside!
Nissin Cup Noodle Seafood Ramen Noodle Soup - United States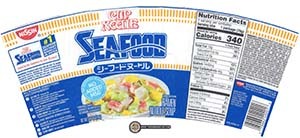 Detail of the side panels (
click to enlarge
). Contains pork and seafood. To prepare, remove lid and add room temperature water to line. Microwave at 1000W for 2 1/2 minutes. Let stand in microwave and additional minutes. Finally, stir and enjoy!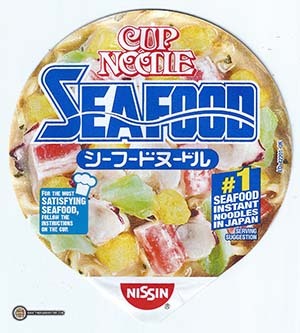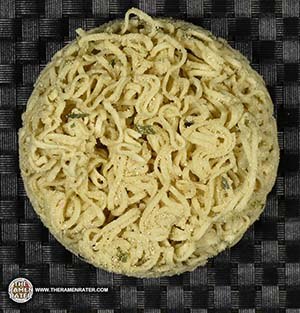 The noodle block.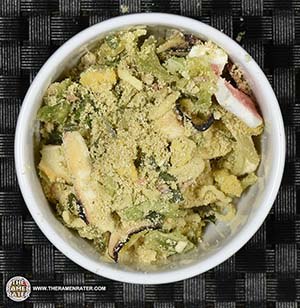 Loose seasoning and seafood from the cup.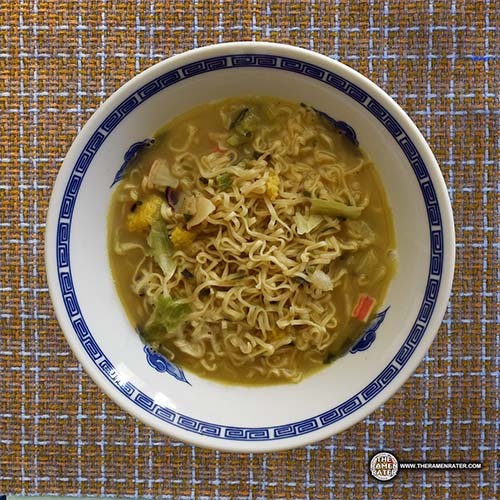 Finished (
click to enlarge
). The noodles are your standard Cup Noodle fare. They are flat and thin gauged. Soft tooth and decent quantity. The nice thing about this one is the inclusions and the broth. The broth is a tasty and milky seafood one - salty and full of nice seafood flavor without being fishy. Clam and other seafood are abundant in decent size as well as scrambled egg as well as cabbage. A really tasty one. 5.0 out of 5.0 stars.  UPC bar code 070662402016.
Product of Japan.