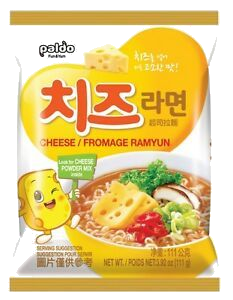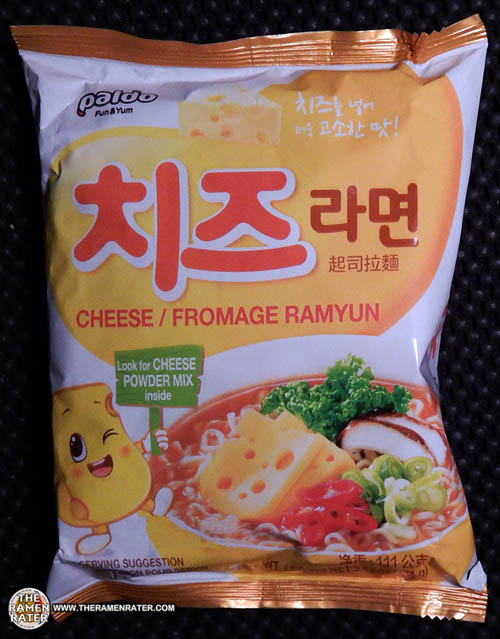 Hey look - it's the return of the happy little cheese guy with the sign! He looks so happy that he will be eaten - after having been reduced to a powder mix! I wonder how he would look if he really knew he would be eaten?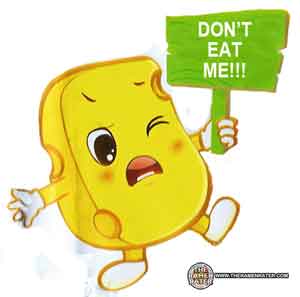 Well, sorry dude, but your request is going to go unheeded today. Besides, you're a cheese; cheese is meant to be eaten. Let's have a look at this one from South Korea, made for the US market!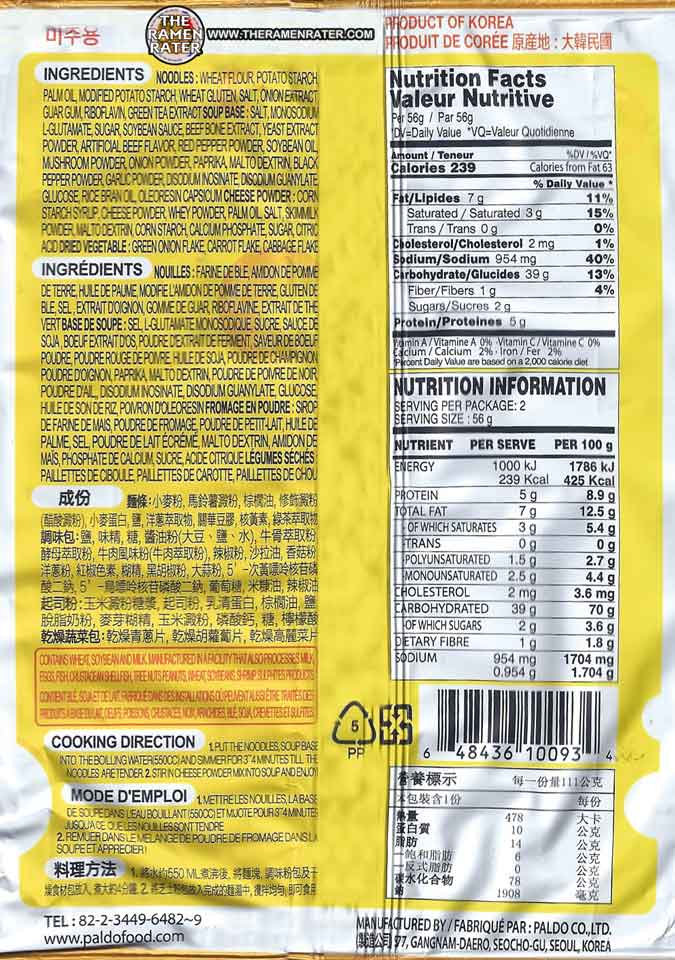 Here's the back of the package (click image to enlarge). Contains beef. To prepare, add noodles, green and red sachets to 550cc boiling water for 3 minutes. Stir in cheese powder sachet contents and enjoy!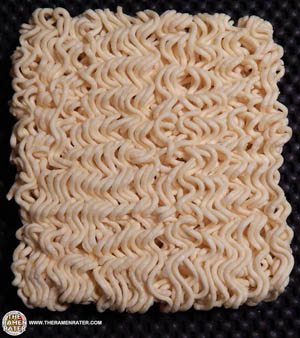 A nice big noodle block.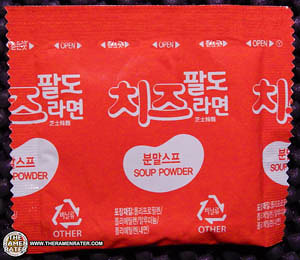 The spicy soup base sachet.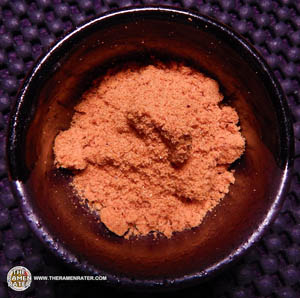 Has a spicy and beef scent.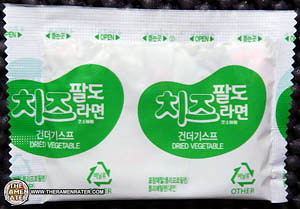 The vegetable sachet.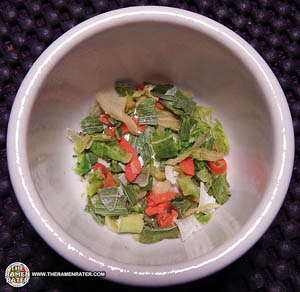 Green onion amongst other things.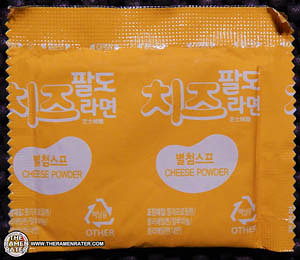 The cheese powder sachet.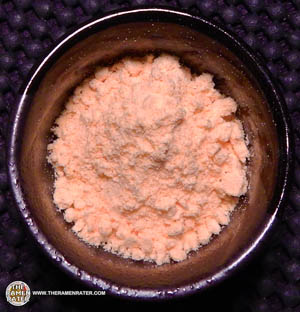 Lots of cheese powder!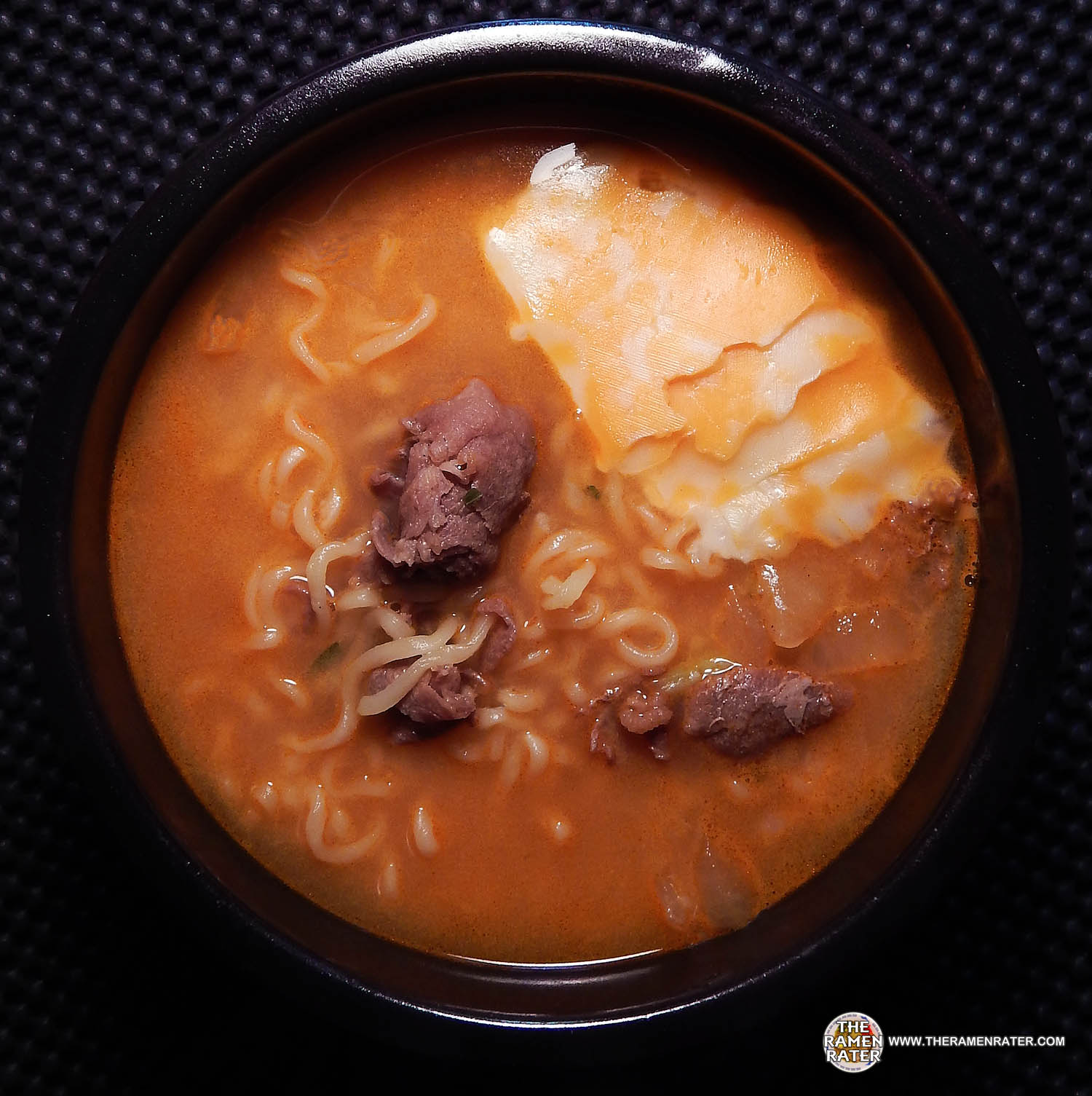 Finished (click image to enlarge). Added sweet onion, Colby Jack cheese and sukiyaki beef. The noodles are Paldo's regular excellent fare - thick, chewy and fun to chew. The broth is a split of your regular spicy beef ramyun broth and a cheese powder that sets it all off nicely! Cheese makes it so comfort-food oriented which was perfect. The veggie hydrate just fine. This is identical to the one on my top ten list for 2014 - delightful! 5.0 out of 5.0 stars.UPC bar code 648436100934.
Product of Korea