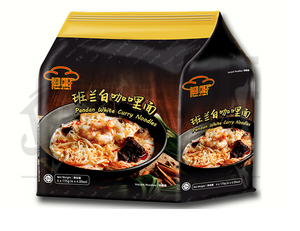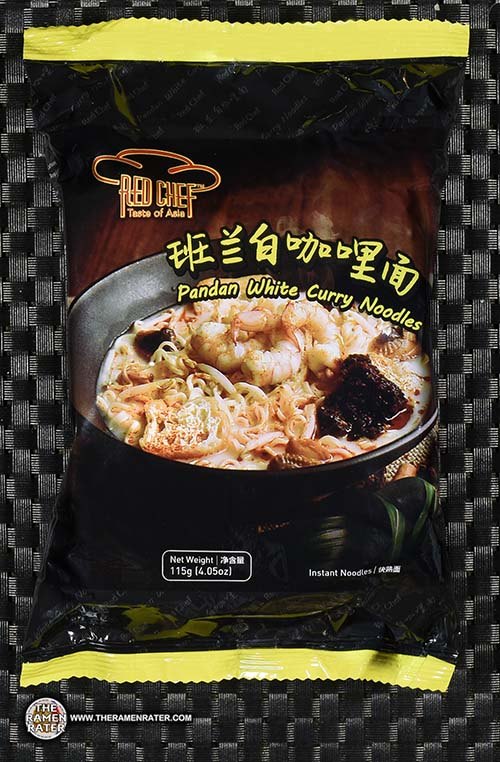 It seems that Red Chef is focusing their range on unique facets in their creations - Sakura prawn, the green tom yum and here we have a white curry with pandan. So, what's pandan? Here's a bit from Wikipedia -
In India and Sri Lanka it is called Rampé and in Bangladesh it is called pulao pata (পোলাও পাতা ), along with the other variety of pandan there (Pandanus fascicularis), and is used to enhance the flavor of pulao, biryani and sweet coconut rice pudding, payesh if basmati rice is not used. It acts as a cheap substitute for basmati fragrance as one can use normal, non-fragrant rice and with the help of pandan the dish tastes and smells like basmati is used. It is called Ambemohor pat in Marathi; Ramba in Tamil, Biriyanikaitha in Malayalam, pandan wangi in Indonesian, hsun hmway (ဆွမ်းမွှေး) in Burmese, pandan in Visayan languages and Tagalog, ใบเตย bai tooey in Thai, rampe in Sinhala, ស្លឹកតើយ sleuk toi in Khmer, Daun Pandan in Nonya cooking,[3] Dứa thơm/lá nếp in Vietnamese, 七葉蘭 (Pinyin: Qi Lan Ye) in Chinese and बासमतिया पौधा ([bɑːsmət̪ɪjɑː pɑʊd̪ʱɑː]; "fragrant plant") in Magahi and Bhojpuri due to its fragrance.
The leaves are used either fresh or dried, and are commercially available in frozen form in Asian grocery stores of nations where the plant does not grow. They have a nutty, botanical fragrance that is used as a flavor enhancer in Indian, Bangladeshi, Sri Lankan, Burmese, Chinese, Vietnamese, Khmer, Laotian, Thai, Singaporean, Bruneian, Malaysian, Indonesian and Filipino cuisines, especially in rice dishes, desserts and cakes.
The leaves are sometimes steeped in coconut milk, which is then added to the dish. They may be tied in a bunch and cooked with the food. They may be woven into a basket which is used as a pot for cooking rice. Pandan chicken, (Thai: ไก่ห่อใบเตย, kai hor bai toei), is a dish of chicken parts wrapped in pandan leaves and fried. The leaves are also used as a flavoring for desserts such as pandan cake and sweet beverages. Filipino cuisine uses pandan as a flavoring in buko pandan fruit salad, as well as rice-based pastries such as suman and numerous sweet drinks and desserts.
Alright - that should be enough about pandan - let's see how it tastes in an instant noodle from Malaysia!
Red Chef Pandan White Curry Noodles - Malaysia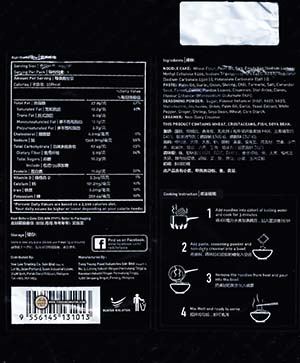 Here's the back of the package (
click to enlarge
). Contains crustaceans and fish. To prepare, add noodle block into 400ml boiling water and cook for 3 minutes. Add sachet contents. Finally, stir and enjoy!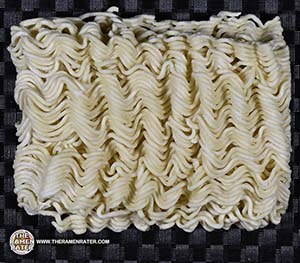 The noodle block.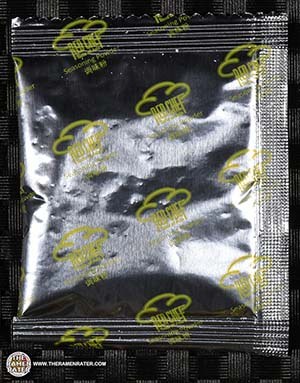 Dry seasoning sachet.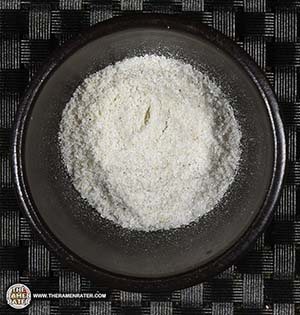 A light powder.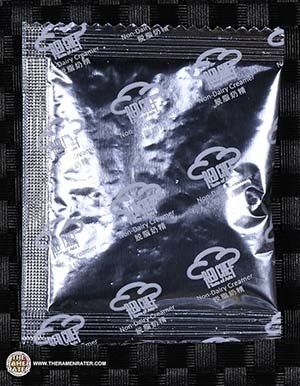 A non-dairy creamer sachet.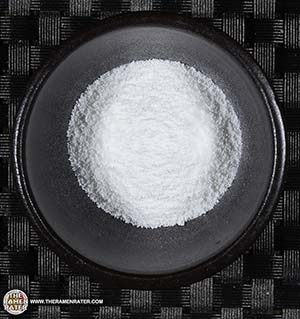 An ultra fine powder - don't sneeze!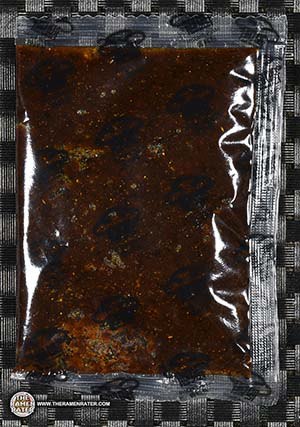 A thick paste.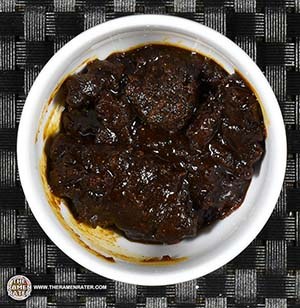 Oily with a strong scent.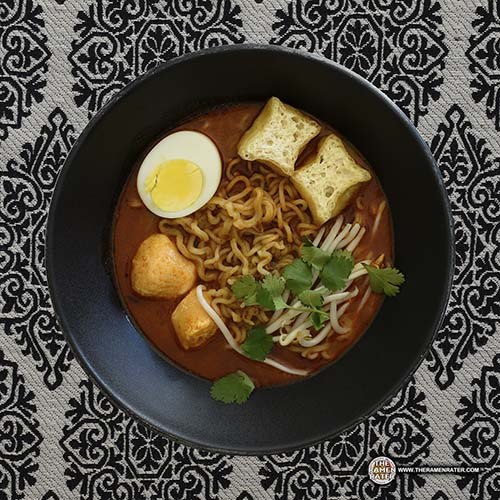 Finished (
click to enlarge
). Added hard boiled egg, Salad Cosmo mung bean sprouts, coriander, tau pok and Dodo shrimp and fish balls. The noodles came out strong - chewy and a great gaugejust right. The broth was interesting - definitely detected the pandan's nutty taste. Spicy and rich white curry with a great oiliness and strong finish. 5.0 out of 5.0 stars.  EAN bar code 9556145231010.